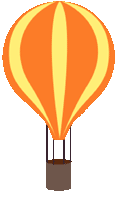 Garderie & Centre de Jour
Métropolitain Inc.
Nursery & Daycare Center
An ever-changing decor that's both fun and festive, daily walks in the park (weather permitting), and home cooked meals are but a taste of our universe. Welcome !
Un décor amusant et festif changeant régulièrement, des promenades quotidiennes au parc (si le temps le permet), des repas cuisinés maison... Bienvenue dans notre univers !
Notre univers / Our world
​Repas-maison Home-cooked food
Herta, propriétaire et fondatrice de notre garderie et centre de jour, continue de préparer elle-même (depuis plus de 40 ans!) des repas sains et nutritifs pour les enfants. Ce n'est que l'un des éléments qui rendent notre garderie aussi unique !
Owner and founder Herta still continues, 40 years later, to prepare herself healthy, home-cooked meals for the children. This is one of the assets that makes us special !
Jouer & Apprendre
Play & Learn
Notre philosophie est de nous amuser tout en apprenant. Notre collection de livres et de jeux, de matériel d'artiste et d'équipement de sports, offrent à tous une occasion de s'exprimer à leur propre manière !
Our philosophy is to learn while having fun. Our collection of books, games, art materials and sports equipment allows every child to learn to express themselves in their own unique way.
Si le temps le permet, nous allons nous promener et jouer au parc situé tout près de la garderie, et ce, tous les jours. Nous pouvons profiter de l'air frais et de la nature bien que nous soyons au coeur de la ville !
If the weather allows it, we go to the park every day with the kids, allowing them to take in some fresh air and connect to nature - while still being in the middle of the city !
​Allons au Parc Walk in the Park
Nos activités
Our Activities
​Un décor
jamais pareil
An ever changing decor
Nous croyons qu'il est important que les enfants évoluent dans un univers coloré, amusant et toujours empreint d'un peu de magie. Les murs de notre garderie & centre de jour sont constamment redécorés d'éléments saisonniers et des créations de nos petits mousses. Il y a toujours quelque chose de nouveau à regarder !
We believe that it is important for the children to be surrounded by color, fun and a little bit of magic. That is why our walls are constantly re-decorated with seasonal items and the children's creations. There is always something new to look at !